Stump Grinding
Are you tired of dealing with unsightly tree stumps cluttering up your yard? Do you want to create more space for landscaping or outdoor activities? Look no further! Our professional stump grinding services in Atlanta are here to help. With our expertise and state-of-the-art equipment, we can quickly and efficiently remove any stump, leaving your yard looking clean and beautiful.
Tree stumps can be a real eyesore, disrupting the overall aesthetics of your yard. They can also pose safety hazards, causing trips and falls, especially if they are hidden by overgrown grass or foliage. Moreover, stumps can become a breeding ground for pests like termites, ants, and beetles, potentially spreading to healthy trees and plants.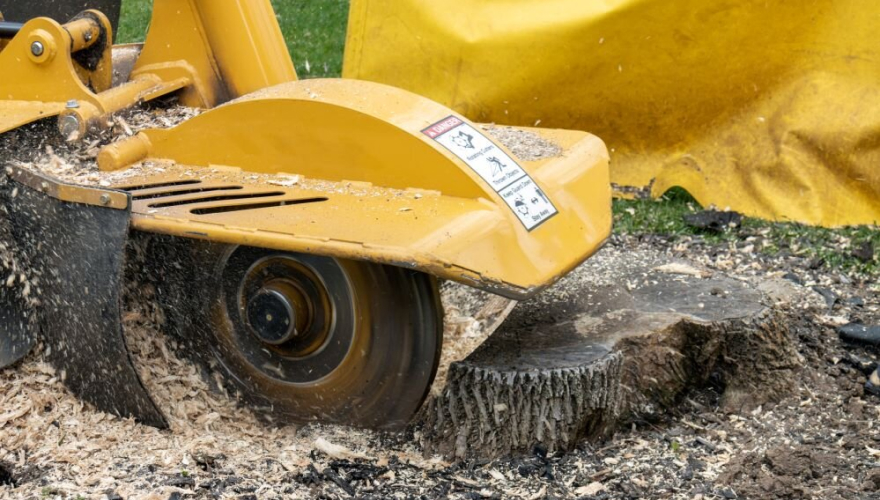 Our Solution
We offer comprehensive stump grinding services tailored to meet your specific needs. Our team of highly skilled arborists is equipped with advanced stump grinding machinery that can effectively and safely eliminate stumps of all sizes. Here's why our services stand out:
Expertise: Our arborists have extensive experience in stump grinding techniques and are well-versed in handling various types of stumps. They will assess the situation and recommend the most suitable approach to ensure optimal results.
State-of-the-art Equipment: We utilize cutting-edge stump grinding machines that are powerful, efficient, and capable of reaching even the deepest roots. This technology allows us to grind stumps below the surface, ensuring a complete removal and preventing future regrowth.
Safety First: We prioritize safety throughout the entire process. Our team adheres to industry best practices, wears appropriate safety gear, and takes precautions to protect your property, surrounding vegetation, and underground utilities.
Time and Cost Efficiency: Our efficient stump grinding techniques enable us to complete projects promptly, saving you time and effort. We offer competitive pricing without compromising on the quality of our services.
Speak With Avalon Tree Experts Today!
Don't let tree stumps hinder the beauty and functionality of your Atlanta property any longer. Contact us today to schedule our professional stump grinding services. Our team will provide you with a free estimate, answer any questions you may have, and ensure a hassle-free stump removal process. Trust us to transform your yard into a pristine outdoor space you can truly enjoy.